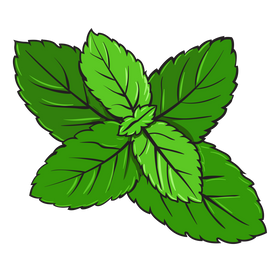 🚀Nootropic Powered Oral Pouches 🚀
🚫Free of Nicotine & Liquid🚫 Take the Power Back! Nootropic and Caffeine boost for your day. No matter your goals, Nectr's got you covered
Indecisive? Get the Sampler
ENERGY OF THE FUTURE
Cognizin®

King of Nootropics

True energy from the future lies in Cognizin® Citicoline. We went 'all-in' here with the purest white powder for energy and focus.*

People smarter than us did the research, so should you.*

Caffeine

Caffeine was a no-brainer

Nothing gives you that immediate and real hit of energy and focus.

We all know and love a little dose of caffeine!

One pouch is equal to half an espresso shot without lag

Flavors

Simply delicious energy

Some say looks are everything, we say it's flavor. If you are going to suck on something might as well enjoy it.

Nothing compares to the flavor of Nectr. We intend to keep it this way!
WANNA POUCH?
Hassle free pouches for all your energy needs, blended with an extra kick of Cognizin.
A white bag (pouch) that won't get you fired.
Have Questions?
Each pouch contains 30mg of caffeine. A total of 4 pouches to meet the daily serving, simple math says 120mg for a daily serving of caffeine.
Nootropics are brain boosting substances that help improve the function of your mind. Often referred to as "smart drugs". Don't worry they won't make you fail a piss test.
Absolutely zero calories! Your fitness coach can thank us later.
We aim for 1-2 hours of energy per pouch. Everyone has a different tolerance for caffeine so this may vary. If you are sensitive to caffeine, we recommend you refrain from indulging in Nectr 4 hours prior to bed.
We have a daily serving of 4 pouches, whether you take them in one stroke to all 4 corners of your mouth is your choice, not ours.
The benefits of a pouch really shine here. Instead of waiting for your body to absorb pills or a drink, the pouch starts working as soon as you put it in your mouth. It takes less than 5 minutes to start feeling the effects.
Like a stick of gum, the flavor is not indefinite. A good indicator is when the flavor is gone so are all the energy goodies.
Remember how gum takes 7 years to digest? Yeah, Nectr will just blow right through you and end up in the toilet, fishing it out is your own decision.
Some people might experience a tingling sensation when they insert the pouch. This is usually an indicator of a dry mouth interacting with the caffeine and flavors. Load the pouch up with more saliva or take a sip of water.
If it burns to much you might consider buying a non iced flavor.
We are not doctors, so please refrain from taking any answers seriously without consulting yours. Please do your own research and talk with your doctor about your individual situation.